Renka´s Fire Engine No. 1
Extinguishing with high pressure.
The high pressure extinguishing method is based on finely atomised water. When using Renka's Fire Engine No.1 you have a choice of either a diesel or a petrol unit.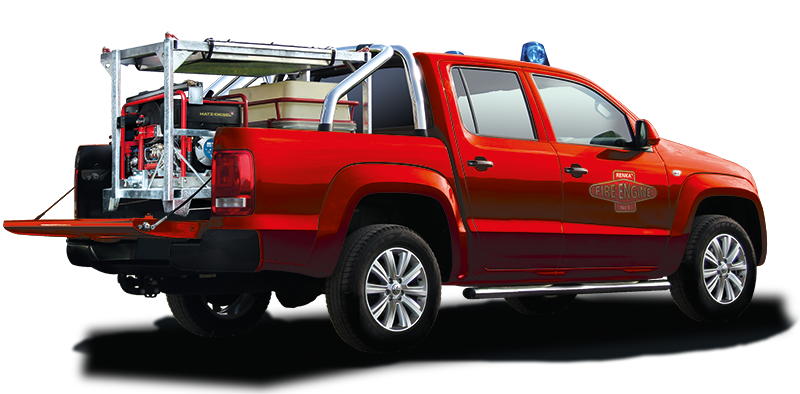 For quick deployment - everywhere.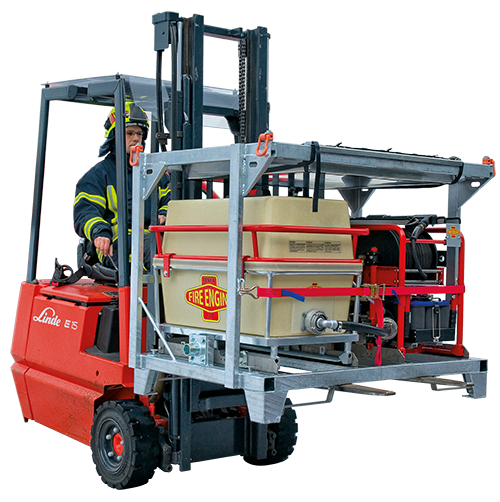 The high quality transport rack makes it easy to transport the complex system consisting of the high pressure pump unit with diesel motor, water tank and foaming agent canister.
The advantages are plain to see: Because of the very low consumption, it is possible to extinguish for 10 minutes with the separate 200 litre water tank and the 20 litre foaming agent tank. Optionally, an additional rack with two water tanks can supplement the system and increase the extinguishing time to 30 minutes.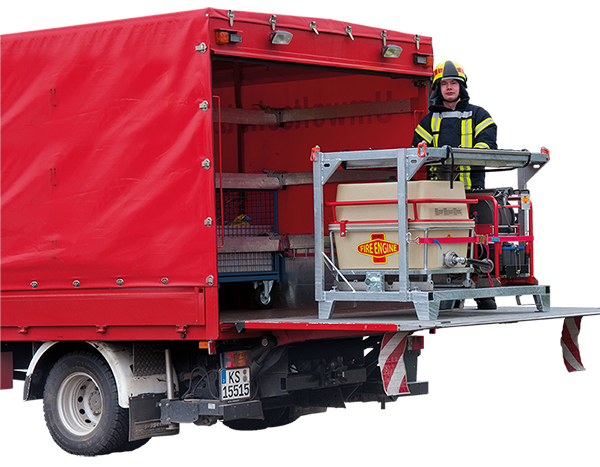 The long extinguishing time with low water consumption but high extinguishing effect is achieved by the high pressure and rotation at the Vario extinguishing pistol. In the process, the water/foaming agent mixture is finely atomised to ensure the reduction of oxygen at the source of fire and the penetration of the extinguishing agent in the burning material.
The advantage of water atomisation is that it increases the surface of the water, enabling it to absorb the high energy from the source of fire and dissipate the heat.
Renka´s Fire Engine No.1 can be transported and stacked in many different ways.
.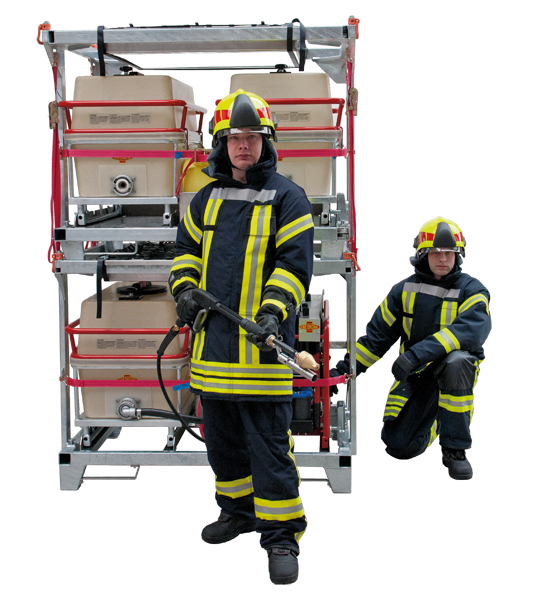 For flexible use.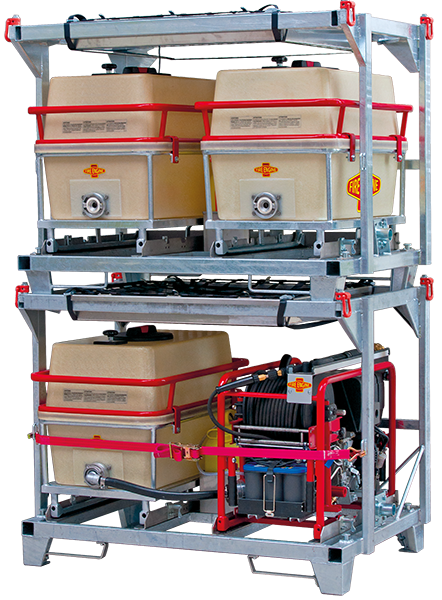 The module frame is characterised not only by its robustness and high quality workmanship but also by its high degree of operational tactical advantages. Different loading concepts are possible.
For fire fighting, the first module frame of Renka's Fire Engine No. 1 can be equipped with a high pressure extinguishing device and a 200 L tank. An additional foaming agent canister can be included, and hoses and other consumables can be transported on the delivery tray.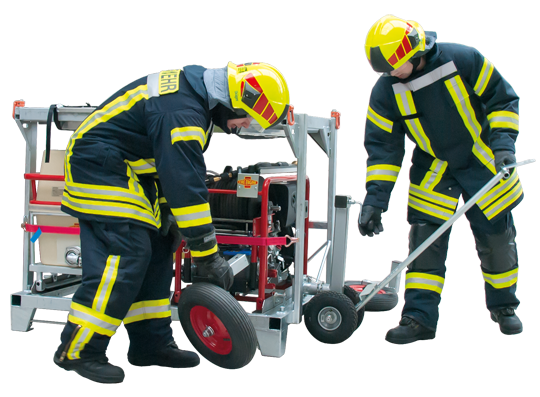 The second module frame can carry two additional water tanks. A bearing device for a foaming agent canister can be found here as well. All units or devices having a frame substructure in accordance with DIN 14 685 may be loaded in the module frame.
For easy transport to the deployment location!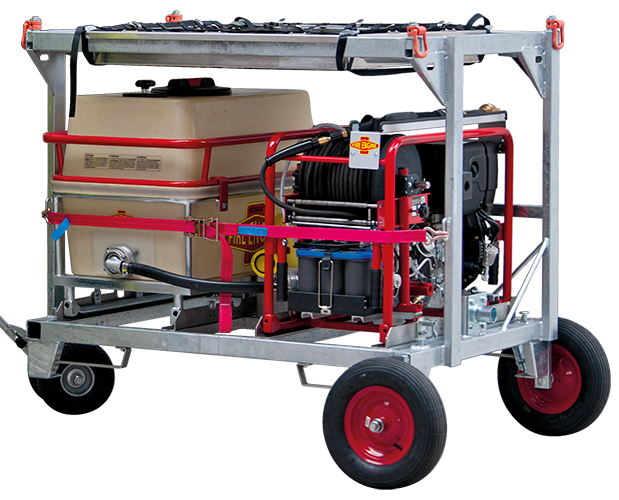 Transportation to the deployment location without expending a great amount of strength is possible with the additionally available castors. A single person is able to move the loaded module despite the high weight.
Even loading and stowing by crane can be realized as well. Four lifting eye bolts in the upper area of the module frame have been mounted for this purpose.
Each module frame has holding fixtures for secure transportation by lift truck or fork lift. The individual module frames can be stacked and secured with lashing straps for transportation.
Stowing onto a lorry is ensured by a multitude of lashing points.